Summer Meeting Presentations
2019 Summer Meeting Presentations
2019 Summer Meeting Videos
They are password protected, please contact the Coordinating Center if you would like access to them.
---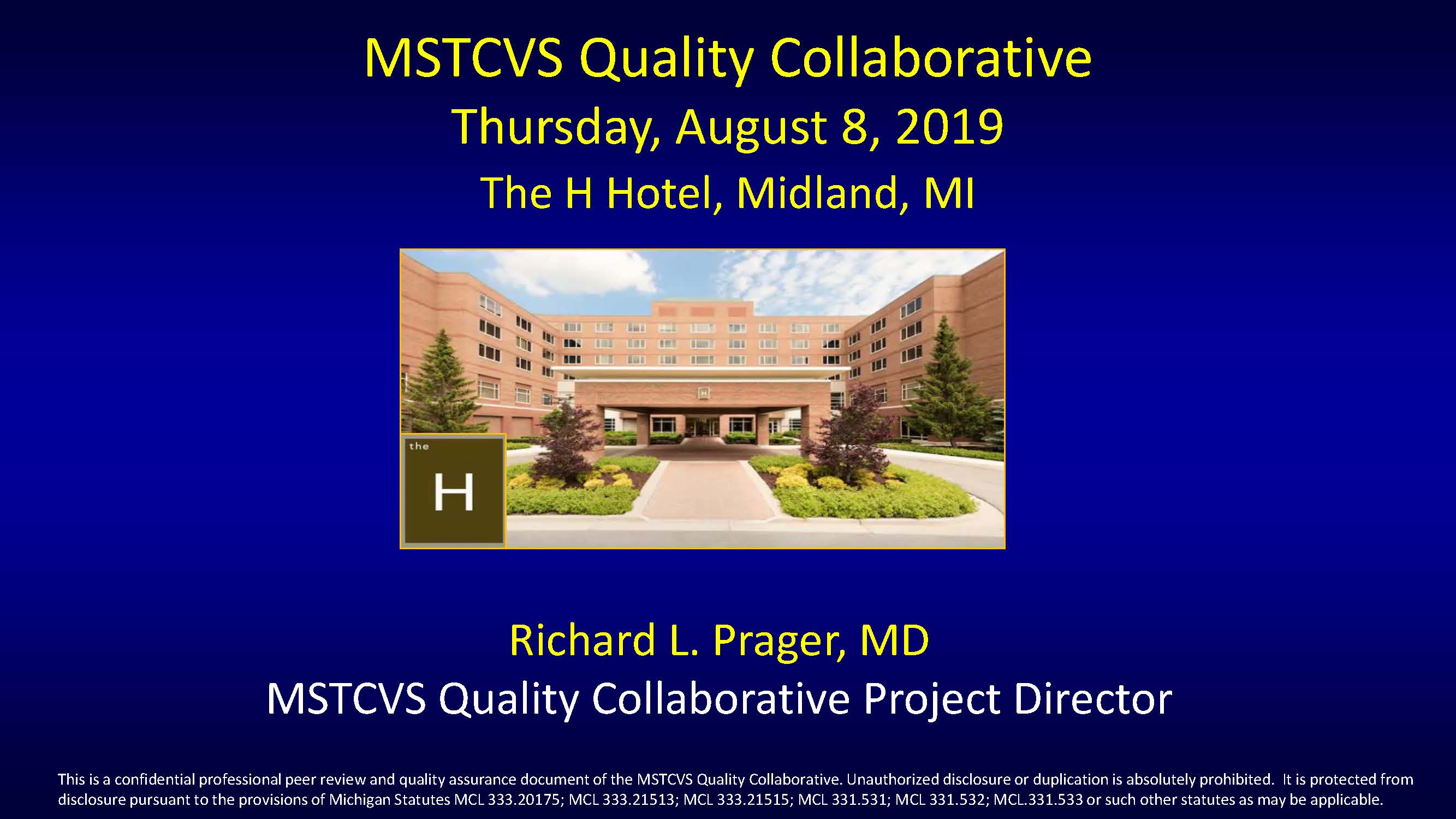 The 2019 August MSTCVS Quality Collaborative meeting slides were emailed via MiShare Wednesday, August 28, 2019.
Please contact Barbara Benedetti if you did not receive them.
Thank you for your patients.