The MSTCVS Quality Collaborative is honored to have Fontan Fellows working with us and look forward to our continued collaboration.
---

Francis Fontan Fund
MSTCVS Quality and Outcomes Fellowship 2022
EACTS is proud to announce that this year's prestigious Francis Fontan Fund Quality & Outcomes Fellowship, in conjunction with the Michigan Society of Thoracic and Cardiovascular Surgeons (MSTCVS), will open for applications on 1 July. This six-month placement in one of the world's leading centers of excellence offers the successful candidate a unique, career-enhancing training opportunity.

Information on the 2022 Fellowship
---
Past Fellowship Recipients
2019
Chris Bond, Mb ChB joined the Coordinating Center in late April 2019 and stayed though the end of August 2019.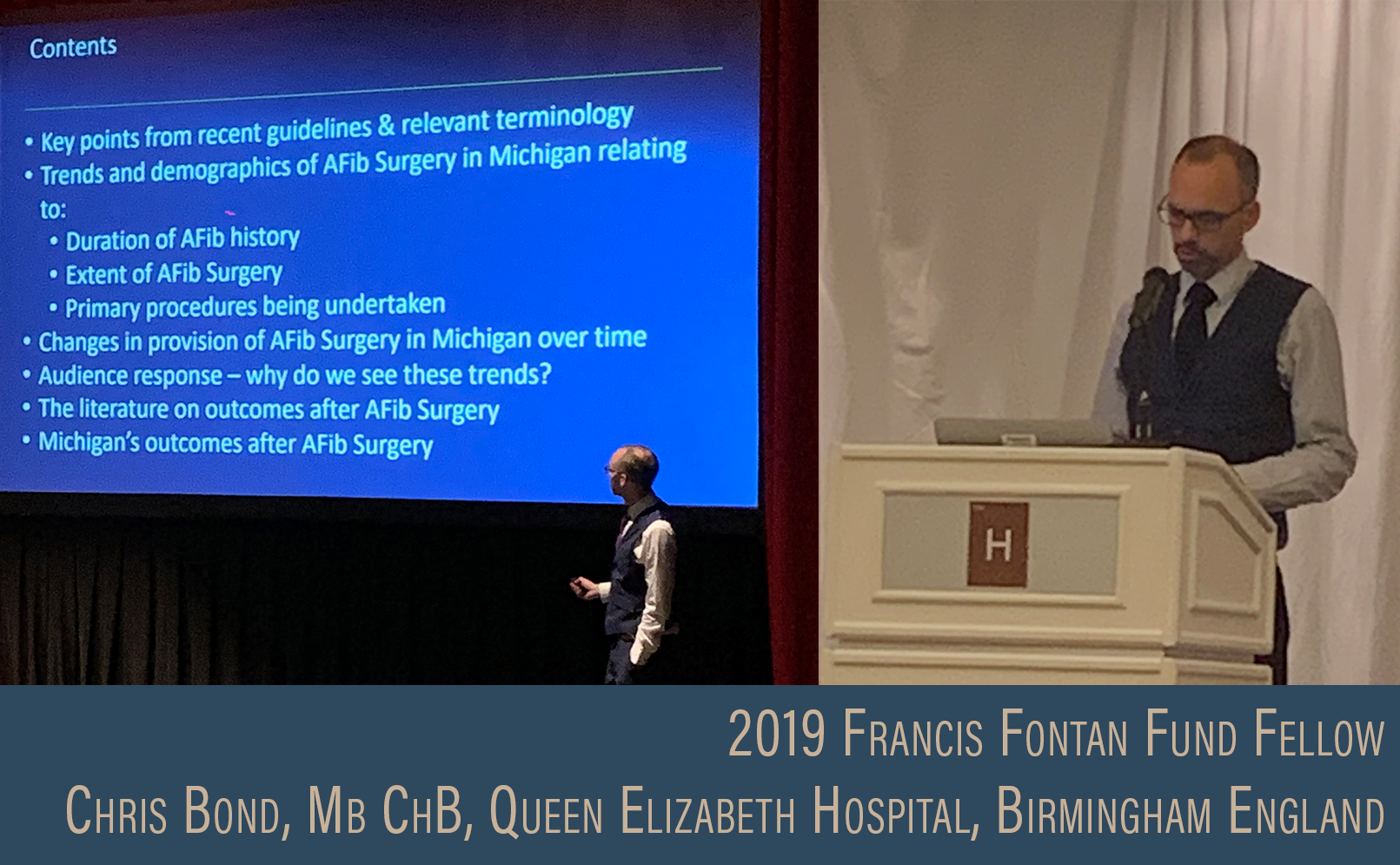 ---